The Cost of Professional Landscape Maintenance Depends on the Level of Service You Are Looking For
We often get asked how much it costs to maintain an HOA in the West Palm Beach, Florida area. The answer depends on the level of service you expect, whether or not you want to improve your landscape over time, and if you have a plan of where you should invest for the biggest return on your landscaping budget. At Forever Green Landscape Services, we professionally maintain HOAs and other residential communities in South Florida using the following landscape pricing system.
Clients Enjoy the Dependability and High Quality of Our Maintenance Services
Excellent communication is the cornerstone of our business, and our customers' feedback is a valuable part of how we ensure we're offering the best possible services. We work hard to offer transparency and comprehensive care so every customer can see exactly how the properties they manage are improving and rest assured that each landscape is in good hands. See why our customers trust us with the long-term care, maintenance, and improvement of their neighborhood properties by reading about their experiences with Forever Green's commercial landscaping services.
Proudly Serving West Palm Beach, Florida and Nearby Areas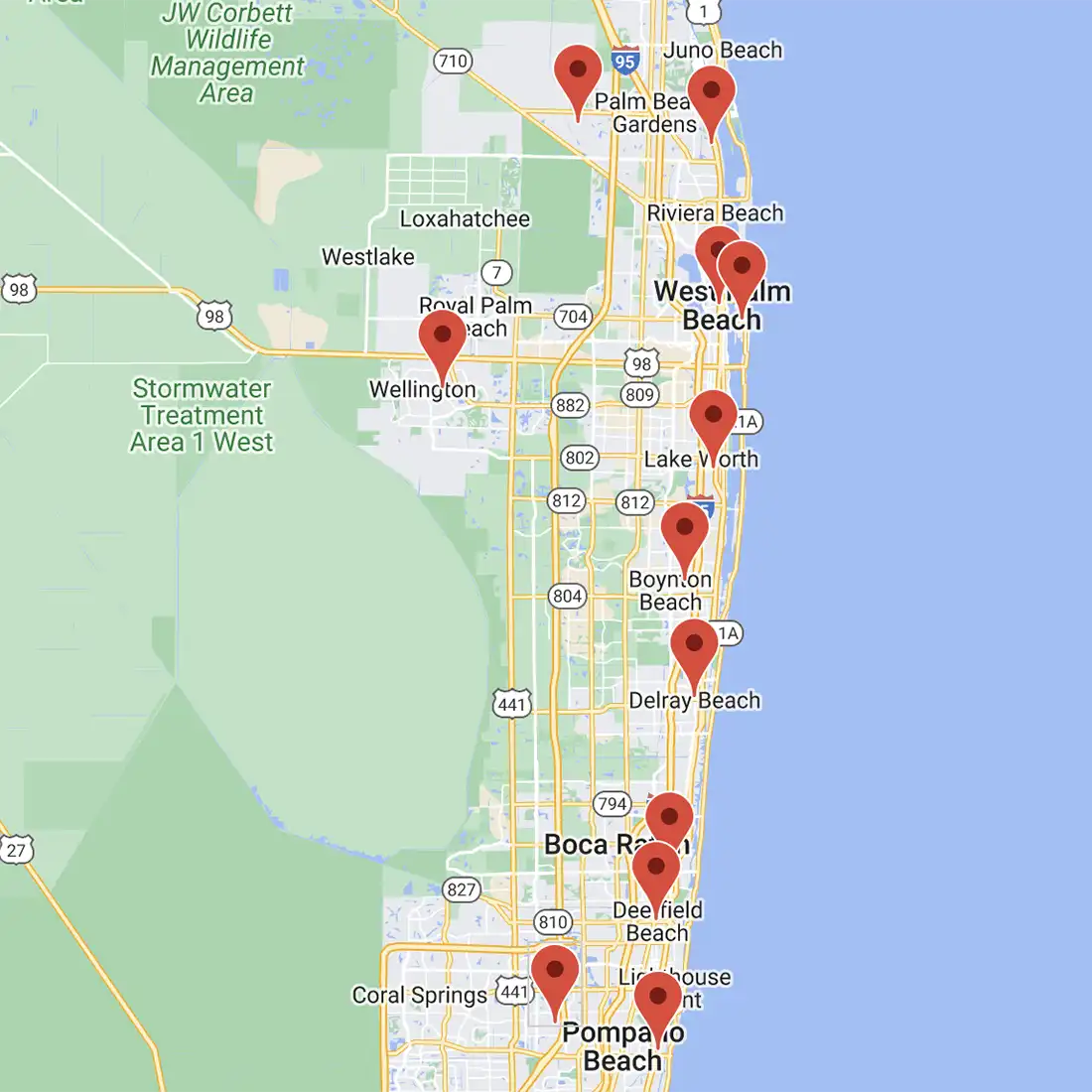 Forever Green is a team of Florida locals, and we love serving our community by keeping neighborhoods crisp, green, and beautiful. If you manage townhomes, condominiums, 55+ communities, or neighborhoods in the area, we can help. We serve the following communities:
Looking for a Career that Makes a Positive Difference in Your Community?
We Offer Training, Career Growth, and a Great Team Environment to Landscapers Committed to Excellence
Are you a professional, efficient, and friendly nature lover? We want to work with you! We offer on the job training, a great team environment, and both fulltime and part time positions. If you're interested in advancing your landscaping career, you'll find a home with Forever Green. Check out our careers page for additional information and to browse open positions. If you don't see the right job listing for you, just reach out with your resume. We'd love to hear from you.
Let Us Know Which Level of Maintenance Service Fits Your Community
As you explore our three levels of landscape pricing and the services that you get at each level, you may have some questions. We are happy to discuss our different landscape maintenance packages with you. Please contact us, and let us know which level of landscape pricing you are considering. If you aren't sure which one is right for you, we can help you decide by asking key questions. As your local, professional landscaping company in the West Palm Beach area, we can offer you the services you desire whether you want general routine maintenance or something at a higher standard. We look forward to hearing more from you!