Step Three: Landscaping Evaluation

Step Four: Custom Plan and Agreement

Step Five: Installation and/or Maintenance Work Begins

Step Six: Ongoing Service and Guarantees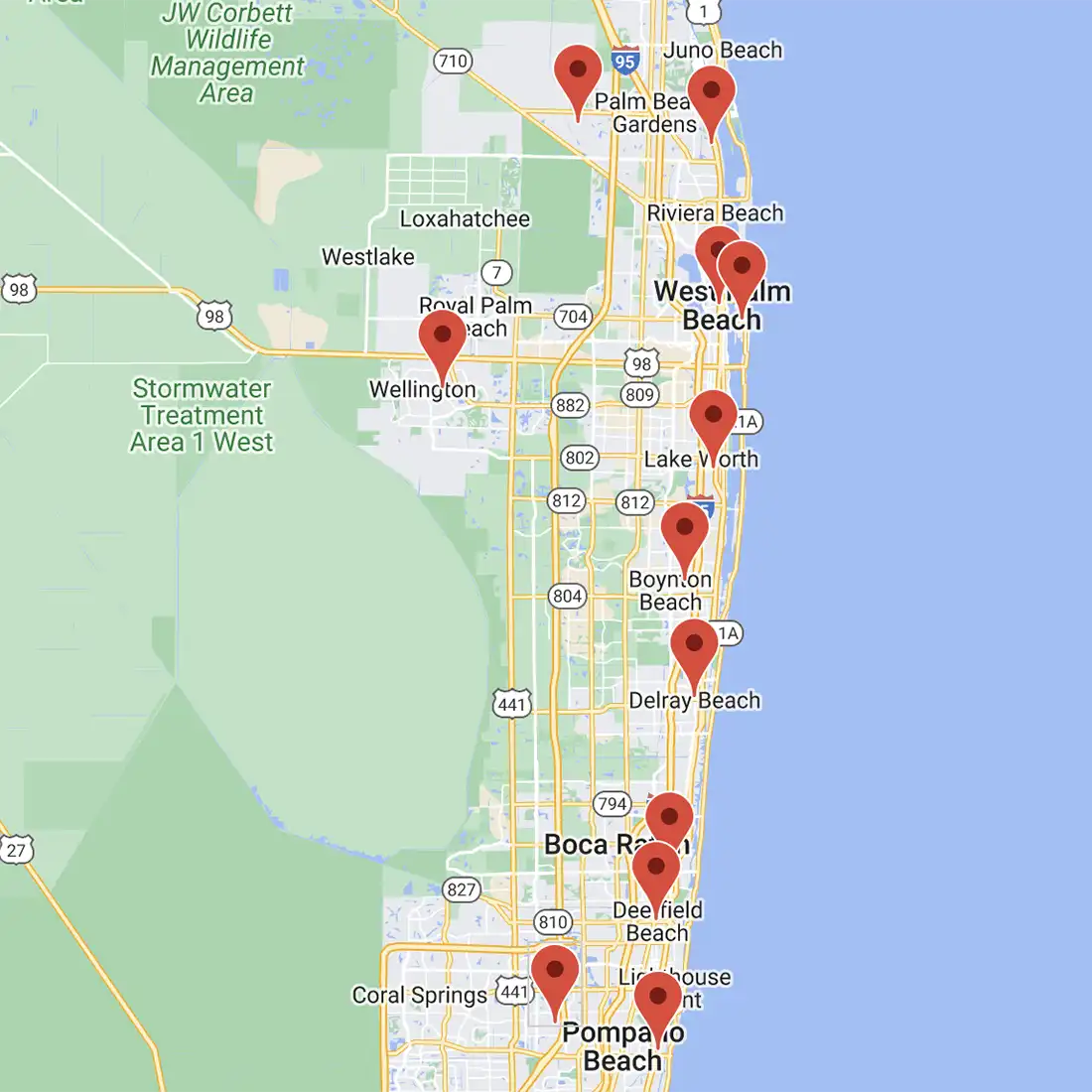 Forever Green is a team of Florida locals, and we love serving our community by keeping neighborhoods crisp, green, and beautiful. If you manage townhomes, condominiums, 55+ communities, or neighborhoods in the area, we can help. We serve the following communities:
We Install, Improve, and Maintain Community Landscapes for Managed Neighbors and Active Lifestyle Communities
Our Clients Love Our Long-Term Approach to Building Landscapes and Professional Relationships
Excellent communication is the cornerstone of our business, and our customers' feedback is a valuable part of how we ensure we're offering the best possible services. We work hard to offer transparency and comprehensive care so every customer can see exactly how the properties they manage are improving and rest assured that each landscape is in good hands. See why our customers trust us with the long-term care, maintenance, and improvement of their neighborhood properties by reading about their experiences with Forever Green's commercial landscaping services.
We're a One-Stop-Shop for Premium Lawn Care and Landscaping in South Florida
Grow Your Career by Joining Forever's Green Team Today
Are you a professional, efficient, and friendly nature lover? We want to work with you! We offer on the job training, a great team environment, and both fulltime and part time positions. If you're interested in advancing your landscaping career, you'll find a home with Forever Green. Check out our careers page for additional information and to browse open positions. If you don't see the right job listing for you, just reach out with your resume. We'd love to hear from you.