Join Our West Palm Beach, Florida, Team to Advance Your Career in Landscape Management for HOA Neighborhoods and Communities
Forever Green is West Palm Beach's premier landscaping management company. We specialize in serving the unique landscaping needs of HOA-managed neighborhoods, townhome and condominium communities, and active living communities. These properties have unique landscaping needs and opportunities for creative landscape installation, improvement, and maintenance, including:
The landscapers and tree care specialists at Forever Green have unique opportunities to grow their skills and manage large or complex landscaping projects. Our company excels at partnering with neighborhood and community organizations for long-term improvement projects over the course of three to five years and beyond. This gives our landscapers long-term access and oversight of valuable projects, which allows them to develop their skills and portfolios, as well as focus on the skills and responsibilities that will further their careers. Because of our focus on building ties in the local community and forming long-term business relationships, our landscapers can simultaneously develop connections to the West Palm Beach business community.
Browse Our Open Positions to Find the Perfect Match for Your Professional Skills and Interests
Our currently open positions include:
Forever Green is an expanding company. Not only do we serve older neighborhoods and living communities, but we also offer comprehensive landscape management services to new property developments, homeowners associations, and condominium council boards. Because of this growth mindset, we frequently have full-time and part-time positions available for passionate, committed landscapers in the area.
For over 30 years, Forever Green has been a local resource for neighborhood and community property management organizations that need to manage unique landscaping needs. Along with our focus on property management and improvement, we also handle storm cleanup and hurricane preparedness. These unique, in-demand services are full of niche skills that every landscaper along Florida's coastline benefits from having experience with.
The particular audience we serve isn't the only advantage we offer to landscape specialists on our team. Because we offer comprehensive management, our employees have the opportunity to specialize in specific niches, including: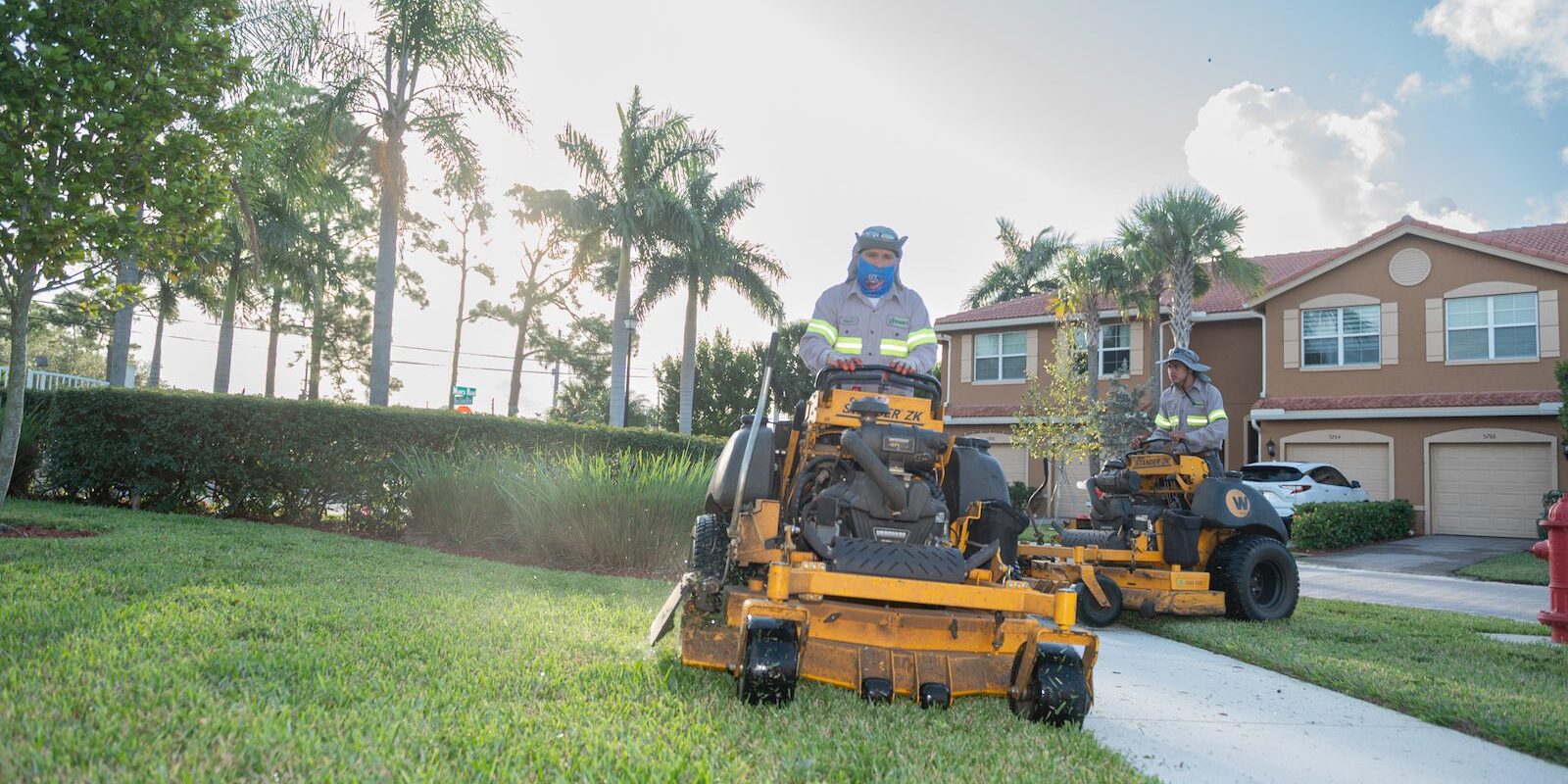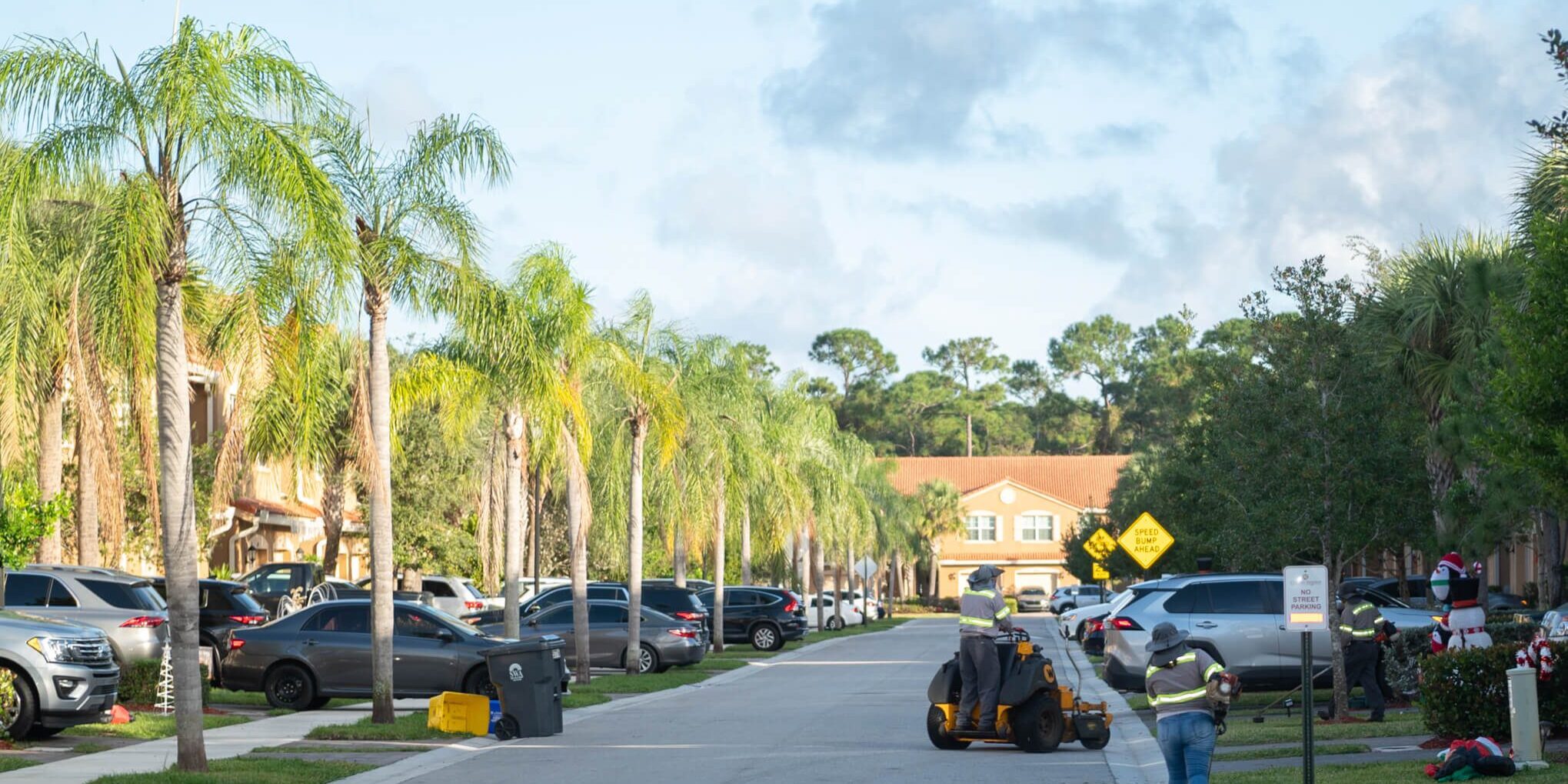 At Forever Green, we look for landscaping professionals driven by the same commitment to excellence, professionalism, and communication as we are. Applicants should have landscaping experience in West Palm Beach, Florida, or the surrounding area, and they should be looking for a long-term career in the area. Our company is founded on honesty, a strong work ethic, and efficiency, so we look for applicants that place the same value on these characteristics.  If you love developing and improving aging properties and consider your work to be an important reflection of your character, apply with us today.
Fill Out Our Online Application To Apply
Work in a Team Environment Every Day with Forever Green
Here, we work together as a high-performing, cohesive team. We work hard, but we make sure every employee is developing the skills and experience they want for their career development and career advancement. Our senior leadership has decades of experience in the local area, in improving neighborhood properties, and in managing teams. We welcome new landscapers with on the job training, a friendly working atmosphere, and opportunities to grow.
We're Proud to Work in Our Local Communities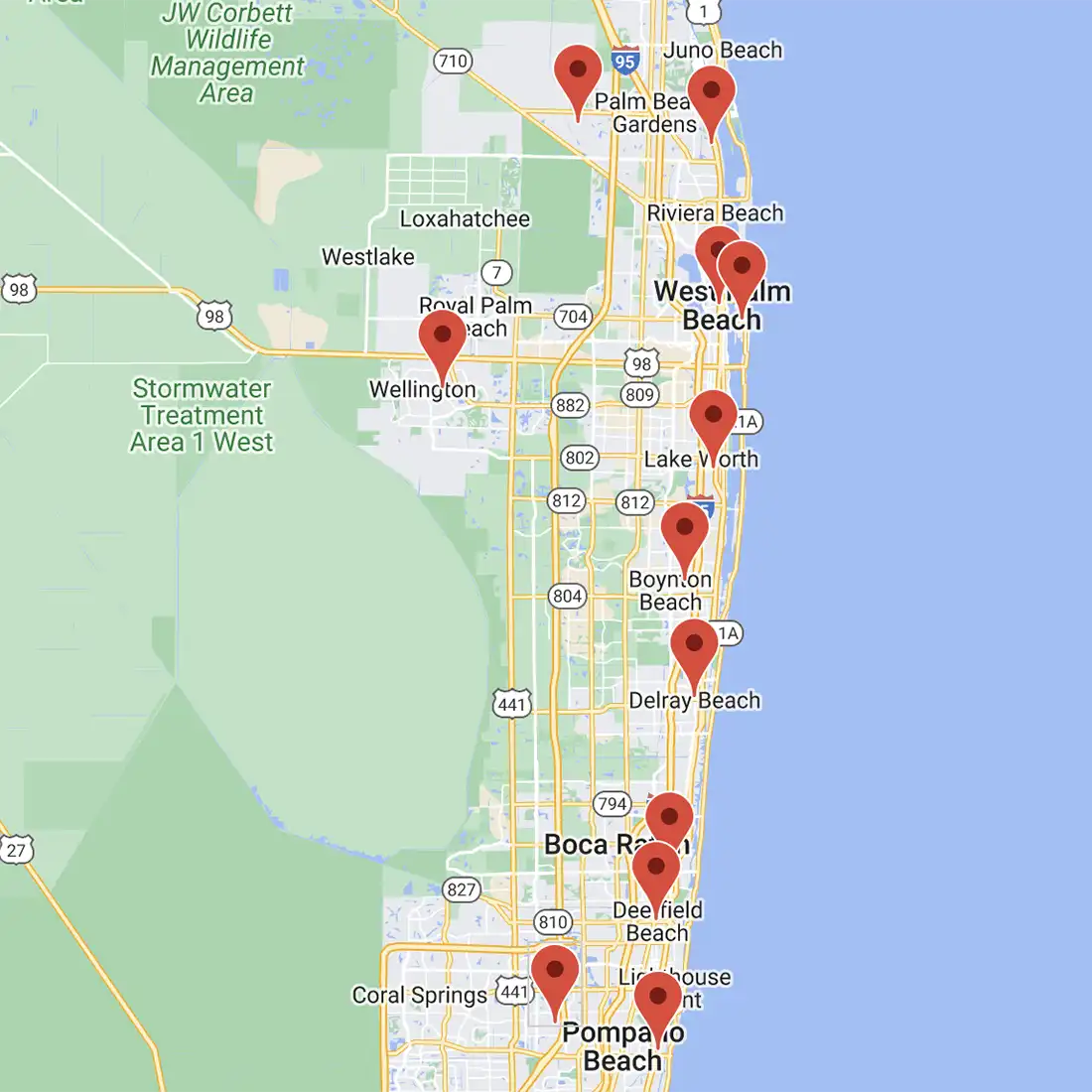 Forever Green is a team of Florida locals, and we love serving our community by keeping neighborhoods crisp, green, and beautiful. If you manage townhomes, condominiums, 55+ communities, or neighborhoods in the area, we can help. We serve the following communities:
Meet Scott, the Founder and President Behind Forever Green
For over 25 years, Scott Callenius has been improving and developing the landscapes in HOA-managed neighborhoods, active living resorts, and townhome and condominium communities in West Palm Beach. A long-time South Florida resident, he cares about creating and managing landscapes that highlight the region's vibrant beauty and that residents love.  He's created a team of expert landscapers and hard-working employees that provide expert landscaping care, friendly communication, and comprehensive services that you and your residents will love. Visit our About Us page to learn more about our company and vision.
Apply to Forever Green's Available Landscaping Jobs Today to Start the Next Step of Your Landscaping Career in the West Palm Beach, Florida, Area
Developing a great team of passionate experts who care about our local community is at the core of how we do business. We offer a friendly, team-oriented atmosphere, plenty of consistent year-round and seasonal work, access to complex projects and project management opportunities, and the ability to develop specialized skills. If you want to grow your career in the unique, in-demand field of neighborhood organization and living community landscaping market, apply for one of our open positions today.